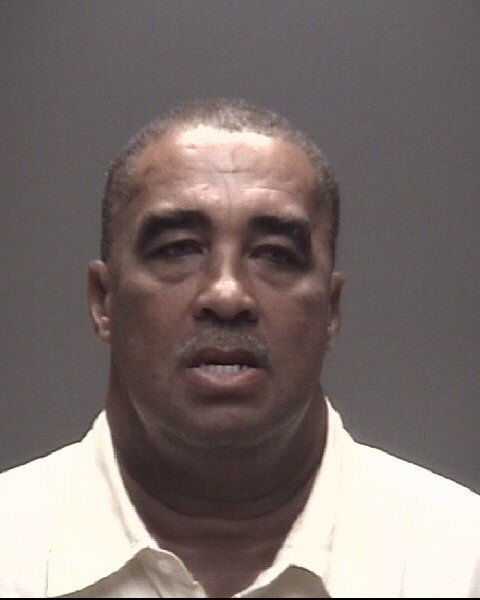 Galveston County District Attorney Jack Roady announced today that Charles Lynch, 59, was sentenced yesterday to 45 years in prison for Possession of a Cocaine with Intent to Deliver.
Lynch was arrested in September 2015 for possessing more than four grams of crack cocaine following the execution of a search warrant at his residence. On Monday, July 17, 2017 Lynch's jury trial began in the 405th District Court.
On September 23, 2015, La Marque Police Department officers, with the assistance of other local agencies, executed a search and arrest warrant at a residence in La Marque. The search warrant was the result of an investigation into illegal drug trafficking by Lynch at his residence. Lynch and several other people were found in the residence when officers made entry.
During the search of the home, officers identified a bedroom as belonging to Lynch. The bedroom contained several items belonging to Lynch that included mail, prescription bottles, a cell phone, and bills all with Lynch's name on them. On a dresser, with Lynch's cell phone, was found several pieces of crack cocaine and a knife with cocaine residue. In a trash can next to the dresser, officers found several torn plastic baggies. In a trash can in the kitchen officers found additional torn plastic baggies. The lead investigating officer testified that plastic baggies like the ones found are commonly used to package illegal drugs, like crack cocaine, for sale.
The drugs found were sent to the Texas Department of Public Safety Crime Lab for testing. The results of the tests confirmed that the substances found in Lynch's bedroom was cocaine and weighed more than 4 grams.
The jury heard closing arguments Wednesday morning and retired to deliberate. They returned with a guilty verdict shortly before 1:00 p.m., after deliberating for about an hour. Lynch elected to have the court determine his punishment. The punishment phase began Thursday afternoon. Lynch faced a punishment range of 15 to 99 years, or life, in prison because of one felony enhancement; a 2006 conviction for Delivery of a Controlled Substance.
During the punishment phase, the State presented evidence of the felony enhancement conviction and evidence that Lynch had three additional drug-related felony convictions from 1990 and 2006. Assistant District Attorney Kiara Gradney told the Court that Lynch's history has shown that he hasn't been and won't be a productive citizen. ADA Gradney argued that Lynch's convictions, which go back to 1990, are evidence that nothing will deter him from a life crime.
The Court took a brief recess before returning with its punishment verdict. After considering the evidence and the arguments the Court set Lynch's punishment at 45 years, in the Institutional Division of the Texas Department of Criminal Justice. Lynch will have to serve at least one-fourth of his sentence before being eligible for parole.
Lynch was prosecuted by Assistant District Attorneys Kiara Gradney and Adam Poole in the 405th District Court, with Judge Michelle Slaughter presiding. The investigation was conducted by the La Marque Police Department.
During the search of the residence, officers also found $515.00 that they believed to be the proceeds from Lynch's illegal drug activity. The money was seized and later forfeited to the State as contraband in January 2016.