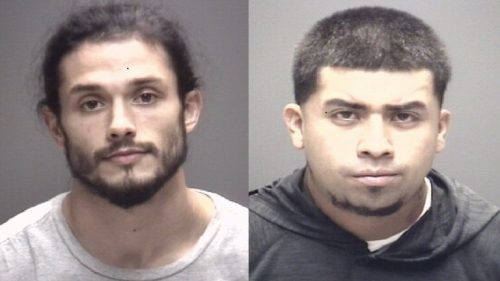 Deputies responded to a report of an accidental shooting on Sunday, August 30. This occurred in the 4700 block of 6th St. in Bacliff. When deputies arrived, at approximately 6:20 pm, they found the boyfriend of the victim standing outside the residence. The victim was found on a couch with a bullet wound to the head. She was breathing but unconscious. EMS arrived and requested life flight for transport.
According to the boyfriend, he was showing a gun to the victim when the gun went off. He said prior to him showing her, he removed the ammunition clip from the gun. But, he didn't realize there was a live round in the chamber of the gun.
The victim, identified as Kaitlyn Trammell of Galveston, was taken to Memorial Hermann Hospital in Houston where she was pronounced dead on Tuesday.
According to Galveston County Sheriff's Office spokesman Maj. Douglas Hudson, the victim was watching a movie with boyfriend Orlando Martinez at his home in the 4700 block of 6th Street in Bacliff at the time of the accident.
"A scene came on the movie that showed a gun and Martinez reportedly said 'Oh, I have a gun' and proceeded to take out the gun and show a Smith and Wesson 9mm gun to the victim," Hudson said. "Martinez removed the clip from the gun, not realizing there was still a live round in the chamber."
There were 2 other people in the residence when the incident occurred. Neither one of them claimed to have witnessed the incident. One of the persons was later identified as Jared Koehler from Santa Fe, Texas. He removed the gun from the residence and discarded it at an unknown location at that time. During the course of the investigation, deputies learned where the gun may possibly be. The Galveston County Sheriff's Office dive team later recovered the gun in a creek in the Santa Fe area of the county.
Orlando Martinez was arrested and charged with Manslaughter with an $80,000.00 Bond. Jared Koehler turned himself in on a warrant for Tampering/Fabricating Physical Evidence with a $25,000.00 Bond.