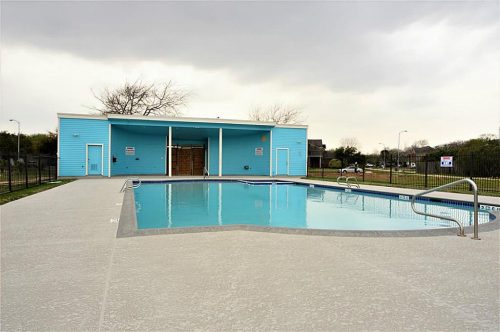 On Friday August 4, 2017 at approximately 11:53 am, Galveston County Sheriff's responded to 4925 Chase Court Dr in the Chase Park Subdivision Bacliff, Texas. A 911 call was received reporting a 2 year old female had drowned at the Chase Park Pool.
Upon arrival, the 2 year old was lethargic but breathing. Preliminary investigation revealed that the 2 year old and her older sibling had been brought to the pool by their 15 year old babysitter. At one point, the 2 year old was resting on the side of the pool. Minutes later, another child who is 11 years of age noticed the 2 year old was at the bottom of the pool. This child brought the 2 year old to the surface. The 15 year old babysitter began life saving measures which resulted in the child regaining consciousness and was breathing upon our arrival. The child was taken by EMS to Clear Lake Regional Medical Center, accompanied by her grandmother, who lived nearby and responded.
The condition of the child remains unknown at this time.