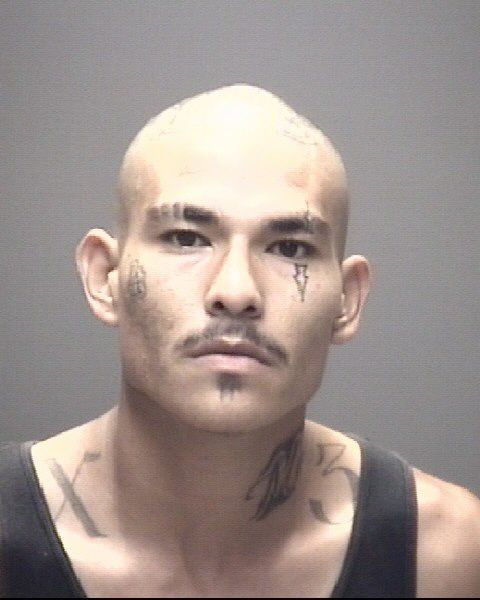 Dickinson Police have charged 20 year old, Jesus Ortega-Torres, with burglary of a building, in connection with several burglaries of local businesses in Dickinson.
Several businesses near the 4400 block of State Highway 3 were burglarized during the night time hours between August 12 and August 16.  Video surveillance of one of the burglaries showed a male with numerous tattoos inside the business.   The video was shared on social media by the business owner and detectives began receving information identifying a possible suspect by nickname.   Detectives developed a possible social media account for the suspect.  Information continued to be shared through social media and police received a call of a person matching the description of the suspect.   Patrol officers located Ortega-Torres in the 3400 block of IH-45 on August 16, and he was arrested for possession of marijuana.    Detectives continued to follow up with information and interviewing Ortega-Torres.
After reviewing the cases with the Galveston County District Attorney Office, detectives secured a warrant and charged Ortega-Torres with one count of burglary of a building.  Bond was set at $20,000.00.  The investigation will continue and additional charges are possible in the future.
Burglary of a building is a state jail felony is punishable by 180 days to two years in jail and a possible $10,000.00 fine.
Dickinson PD would like to thank the public for sharing information that contributed to the identification of the suspect and solving of several burglary investigations.