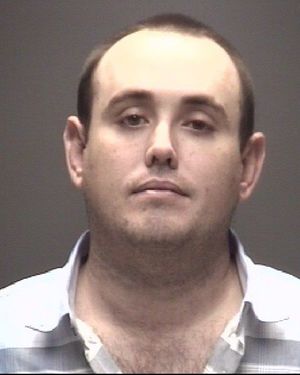 Niallson Dorsey Price, 31, has been sentenced in a Galveston County courtroom to serve 6 years in prison for Online Solicitation of a Minor who didn't actually exist.
Witness testimony during the trial revealed that the Galveston Police Department was conducting an undercover sting operation focused on identifying and arresting individuals engaged in exploiting children. On April 23, 2016, Price replied to a posting on Craigslist and then began an illicit conversation over a messaging application, Kik, with a person he believed was 14 years old. The person was actually a police officer.
Price was arrested and charged after traveling to Galveston with the intent to commit sexual acts with what he thought was a minor. The State entered into evidence copies of the messages sent by Price, including a photo of himself sent to the officer. Law Enforcement were also able to tie the account the messages were sent from to Price.
After a day of testimony, the jury retired to deliberate on Tuesday afternoon. The jury returned with a guilty verdict on the Wednesday morning. The punishment phase immediately followed. During punishment, the State presented evidence of Price's prior conviction for felony possession of cocaine from earlier this year. The State also told the jury to protect the children of this community with its sentence and ensure that, at least for a while, Price would not be able to prey upon children.
The jury took a few hours to deliberate and returned yesterday shortly before noon with its punishment verdict.
Price faced a sentence range of 2 years to 10 years in prison. The jury set Price's punishment at 6 years. Price will have to serve at least one-fourth of his sentence before being eligible for parole. Price will also be required to register as a sex offender for 10 years, annually, once released from prison or parole.