The Houston Rodeo has released the music lineup for this year's rodeo. No big surprises are included. Read it and weep: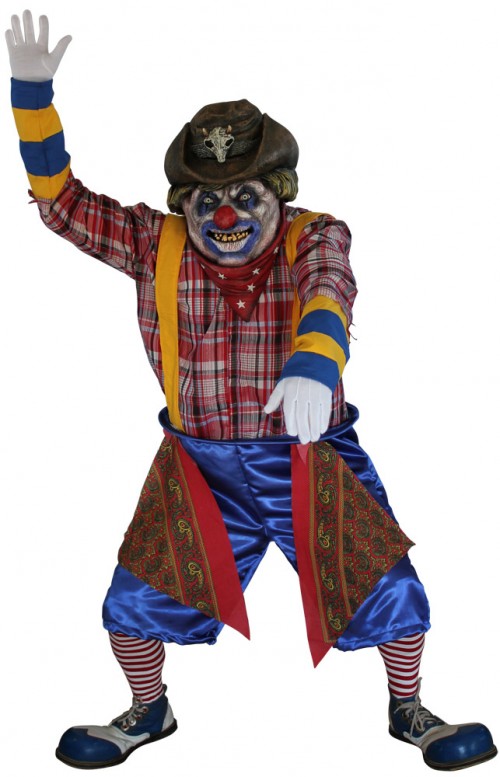 Mon Feb 25 – Toby Keith (only Dick Cheney made more money off the 9-11 attacks.)
Tue Feb 26 – Gary Allan (Mormon country music superstar.)
Wed Feb 27 – Alan "Aw Shucks" Jackson
Thur Feb 28 – Zac Brown Band (a pretty good country-folk band out of Atlanta.)
Fri Mar 1 – Black Heritage Day, Mary J. Blige (Black Heritage Day is the Politically Correct name of what was for many years simply called "N_____ Day" at the rodeo.
Sat Mar 2 – Brantley Gilbert (He actually does have fans. You can identify them by the fact that they have a wallet on a chain, but no bike and nothing in the wallet.)
Sun Mar 3 – Demi Lovato (Miley Cyrus with Talent) and Austin Mahone (A Texas version of Justin Bieber.) Must be "Tween Day."
Mon Mar 4 – Styx (AKA "Stynx" – Not a rock or country band, as proven by their two hits, "Lady" & "Come Sail Away" from many years back. Styx is a pop band which has played the same set list for about 30 years.)
Tue Mar 5 – Lady Antebellum (ultra boring adult contemporary country hogwash.)
Wed Mar 6 – Dierks Bentley (constantly whining about some chick leaving him, his style might be called "country-emo.")
Thur Mar 7 – Bruno "I'm not Gay, see I have a girlfriend now" Mars
Fri Mar 8 – Tim McGraw (most famous for putting all of Dr. Phil's cliches to music.)
Sat Mar 9 – The Band Perry (more cloying obnoxious Country-emo.)
Sun, Mar 10 – Tejano Day – Julion Alvarez, Los Invasores de Nuevo Leon (Tejano Day was formerly referred to as "Wetback Day" or "Messican Day" until recent years.)
Mon Mar 11 – Jason Aldean (still more country-emo, see Dierks Bentley above.)
Tue Mar 12 – Kenny Chesney (an adult-contemporary singer disguised as a country singer. Most people miss it because he wears a cowboy hat to hide his bald head.)
Wed Mar 13 –  Jake "Who?" Owen
Thur Mar 14 –  Pitbull (Apparently this is Rap Day at the Rodeo, but no black gangstas will appear in Cowtown, so we get the Spanglish version of Eminem.)
Fri Mar 15 –  Blake Shelton (this talentless suburban damn yankee phony exemplifies how far country music has fallen.)
Sat Mar 16 – Luke Bryan (a watered down version of Kenny Chesney, who is already watered down enough.)
Sun, Mar 17 – George Strait (who is still the best living country artist), Martina McBride (a great lady, but her voice is seriously burned out) and the Randy Rogers Band (a pretty good Dallas area country band.)
Of course, there have been worse years for the rodeo. I can remember when they actually booked Barry Manilow (Barely Man-enough), which was tragic and comical all at once.
It's somewhat amazing that so many of the dim lights of country music are being touted as "the greatest Rodeo Houston lineup ever" in a city where the country FM stations are mired in a race for last place in the ratings.
Country music has turned into a clown show in recent years, and this lineup reinforces that image. These days, country music is to music as pro wrestling is to professional sports, or as televangelism is to religion: The batshit fringe where mediocrity rules.
What would I have done differently? I don't know. It's hard to make chicken soup out of chicken shit. Maybe go find Doug Supernaw riding his bicycle through the trailer park in Winnie while high on bath salts and prop him up onstage; Book at least one legitimate rock band, since that is the most popular form of music, even among rednecks; Fill the roster with Texas and Houston talent, where there are many great young acts who would do a better job (and for less money) than the list of has-beens and crybabies above.
One thing I am sure of: I can hear better music free at the local venues, and that's just what I intend to do.