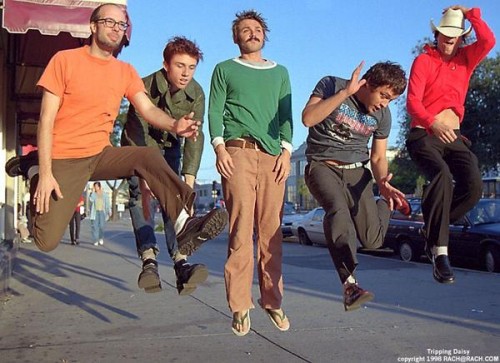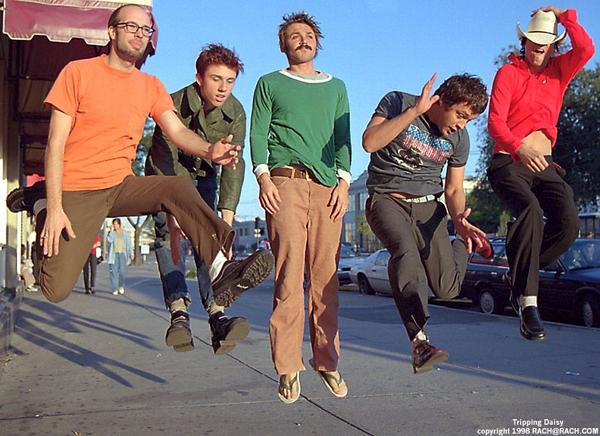 Deep Ellum is a legendary Dallas neighborhood where great music has sprouted like stray grass growing between chunks of asphalt on a lost highway.
Early in the last century, music legends like Leadbelly, Lightning Hopkins, Bessie Smith, Robert Johnson and others played in the gin joints and speakeasies of Deep Ellum.  Poor white trash and working-class blacks eked out an existence that seemed to slide downhill as the Great Depression arrived.  Among the denizens of the decaying district were the outlaw duo of Bonnie and Clyde, and machine gun toting bank robber Pretty Boy Floyd, who laid low in rented rooms and caroused the night clubs there while the Texas Rangers and G Men sought them elsewhere.
After several decades of impoverishment, a few intrepid souls started to revive Deep Ellum, starting in the 1970s.  Hippies, co-ops, small music venues and art galleries opened and closed like one-day flowers.  The music scene started to make a comeback.
Around the time that grunge music started to make waves in Seattle, the Deep Ellum scene was resonating to a new beat churned out by local bands like the Toadies, Butthole Surfers, and Tripping Daisy.  If the folks who run the city of Dallas had appreciated what was going on in their backyard, the Texas sound might have carried the day.  Instead, they continued to oppress and arrest the mushroom trippers and potheads who gravitated to the groovy scene, and Seattle became the "Next Big Thing" while the Dallas music scene became more of an underground subculture which went largely unappreciated by the unwashed masses.
Tripping Daisy formed around 1990. The original lineup was composed of lead singer/guitarist Tim Delaughter along with Jeff Bouck (drums), Wes Berggren (guitar) and Mark Pirro (bass).  Delaughter (rhymes with daughter) became the band's prime mover, although the profound influence of Wes Berggren deserves attention.
The son of legendary Texas club musician Don Beggren of the Sweetgrass Band, Wes was brought up hippie-style in the East Texas village of Malakoff.  His parents raised two sons, Wes and his brother Andy, who later became a doctor.
During their childhood, the boys were never given a bunch of rules to obey.  They were allowed to do whatever they chose, and both became excellent scholars and accomplished at whatever they set their hands to. Described as a musical prodigy, Wes was a drum major and class valedictorian at Malakoff High School, and received a college scholarship based on his academic prowess.
Wes was a cerebral influence on the other members of Tripping Daisy, and was regarded as the group's stalwart for his intuitive talent and innovative ideas.  Delaughter seems to have been  profoundly influenced by his friend and mentor, and experienced a tremendous expansion of his own creative ability during the entire time the two worked together.
Tim doesn't speak often of his early years as a musician.  Influenced heavily by the music of the 70s, and perhaps by his own adventures with acid and other psychedelic substances, he brought a visual element to the band's shows that soon earned them a fanatical following in the clubs around Dallas.
At their early shows, the band used a 1960s Bell and Howell projector to superimpose a psychedelic slideshow on the stage and the band.  This bit of old-school wizardry, combined with the powerful range of original rock tunes the band composed, set them apart from the hair bands and imitative cover bands that dominated the local club scene. During their first year, Tripping Daisy became one of the hottest bands in Dallas, and after only two years, they were hearing their music on KDGE in Dallas.
Later that year, Tripping Daisy released their first album, "Bill" on the Dallas-based Dragon label.  The album was a big hit in Dallas, and led to a bidding war among several major record labels who wanted to sign the group.  Island Records signed Tripping Daisy in early 1993 and the group started working on their first national release, the hit album which became "I Am An Elastic Firecracker."
The band quickly became a major attraction on the college rock circuit, boosted by appearances on MTV. Packed houses ensued in hot music towns like Tampa, Athens, LA, Seattle, and Houston.  The bands' most popular release was "I Got A Girl" which continues to be one of the most popular music videos ever released on MTV.
The arrangements were taken to a more advanced level on this album, but fade in comparison to the improvements on their next release, "Jesus Hits Like the Atom Bomb." Delaughter really found his niche as a vocalist and songwriter on this album. Though minimalist in some respects, the album is characterized by an interesting fragmentary songwriting style, where a song can go from one idea to a completely different other, and still achieve a seamless quality. Laced with powerful melodies in tracks like "Field Day Jitters" "Your Socks Have No Name" and "About the Movies", the album was outstanding – but the label was having troubles of its' own, and failed to properly support the release. Soon after, Island Records, embroiled in their own internal turmoil, allowed their contract to expire.
The group's  future was forever doomed when guitarist Berggren was tragically found dead due to an overdose in October of 1998. Shortly after Berggren's death Tripping Daisy released a self-titled album in early 1999 on Delaughter's own label, Good Records. That final album  featured Berggren's father Don playing a Fender Rhodes on the unfinished "Soothing Jubilee."
The final album was warm and symphonic with beautiful instrumentation and playful lyrics, including a new version of "One Through Four," a song featured on "Bill." The re-recorded edition showed the astonishing progress the band had made in 6 years.
Delaughter spent the next couple of years getting married and starting a family. However, he and the remaining members of Tripping Daisy soon found the lure of a return irresistible.
The result was the Dallas symphonic pop group The Polyphonic Spree, a group consisting of over 20 musicians which continues to tour and record.
GATOR